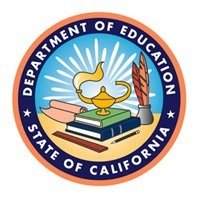 What to Read? What to Purchase? CDE Provides Recommendations
The California Department of Education (CDE) coordinates the development of the Recommended Literature List—now in an annual updated format and searchable database. The purpose of the list is to support students, teachers, and families in finding books that inform, entertain, and motivate students to become lifelong readers. It should be noted that the titles are suggestions selected by teams of educators and not all-inclusive. The annual list is a tool that can be used to:
Encourage students to read quality literature in all curriculum areas
Aid families in selecting quality literature in a variety of formats and genres
Promote the latest in children's and teen literature with a selection of diverse titles relevant to California readers
In collaboration with the CDE and the Recommended Literature List committee, TeachingBooks has posted the entire list, as well as grade level band-specific lists in all California accounts. You'll find them under Your Reading Lists under the toggle menu on the left. Select see all California lists to see the lists by grade band. You can also search CDE (don't press return) to see the lists.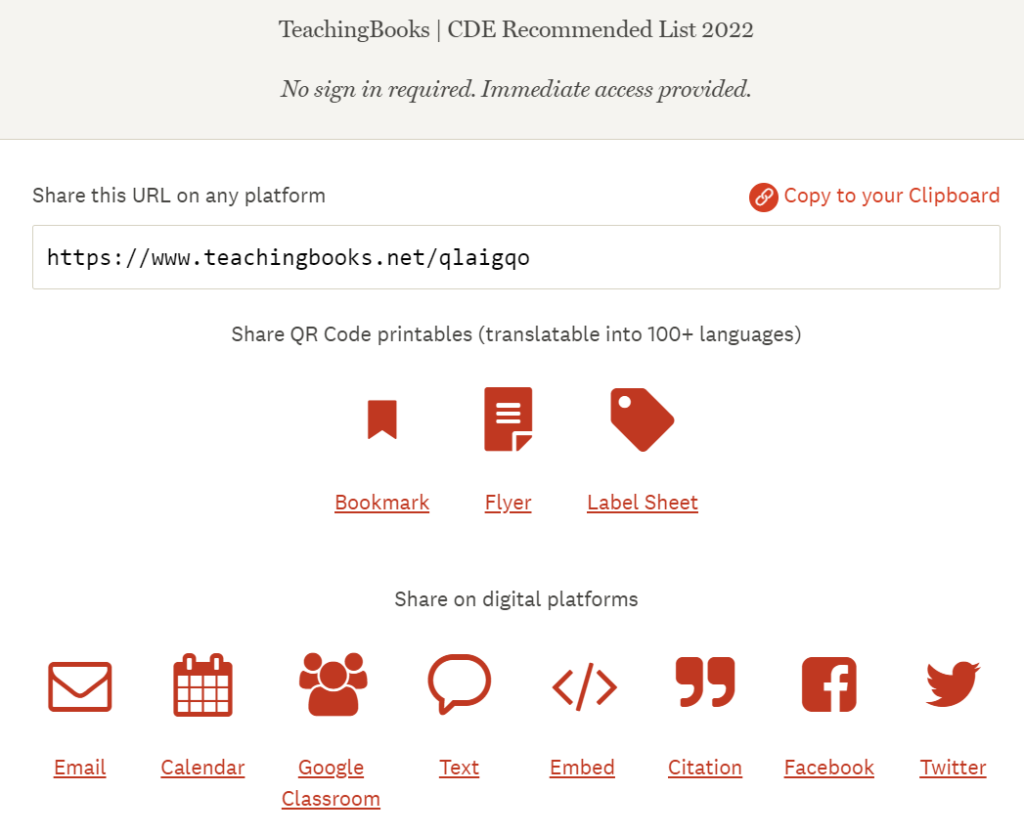 How can you spread the word? Use the share tool to create bookmarks to share at staff meetings or family events. Share the list with your local independent bookstores so that they will be prepared to suggest titles and create orders. And remember to connect with your local public library staff who can also help you promote the titles. These lists can also be embedded on your websites using the share tool.
Here's what the embedded list will look like. Note there is no search bar—just direct access to the list.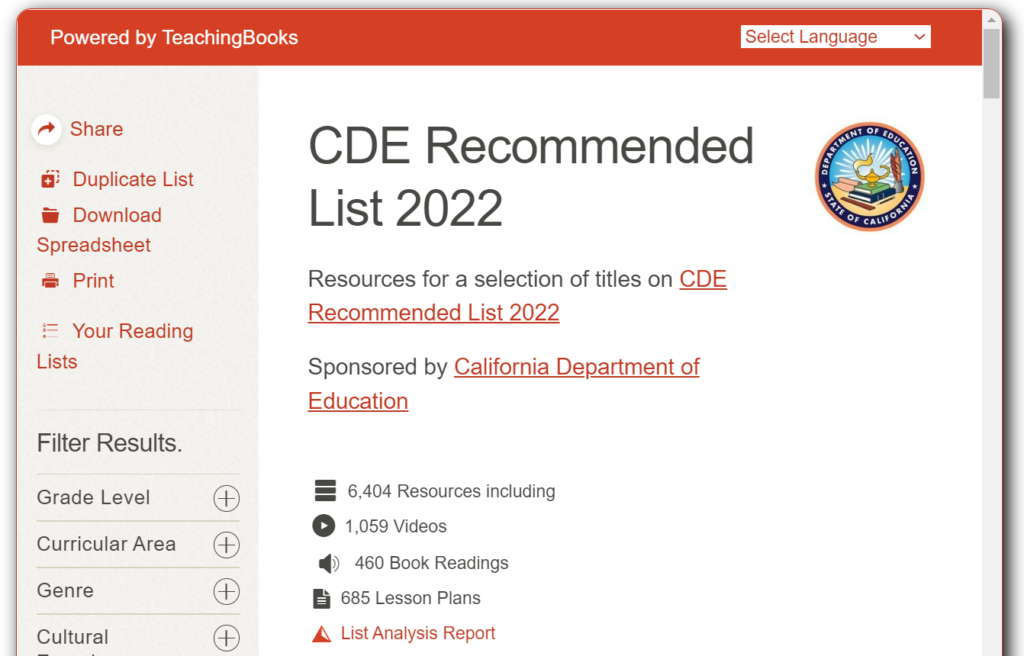 Jen Howerter, Renee Ousley-Swank, and I will be sharing the list and resources at conferences, COE staff meetings, and in an upcoming webinar. For more information see the CDE's Recommended List website.
Note: "It should be understood that inclusion of a variety of diverse materials on the Recommended Literature List does not preclude local teachers and administrators from selecting those specific materials that best suit the needs and interests of their local students."–CDE website