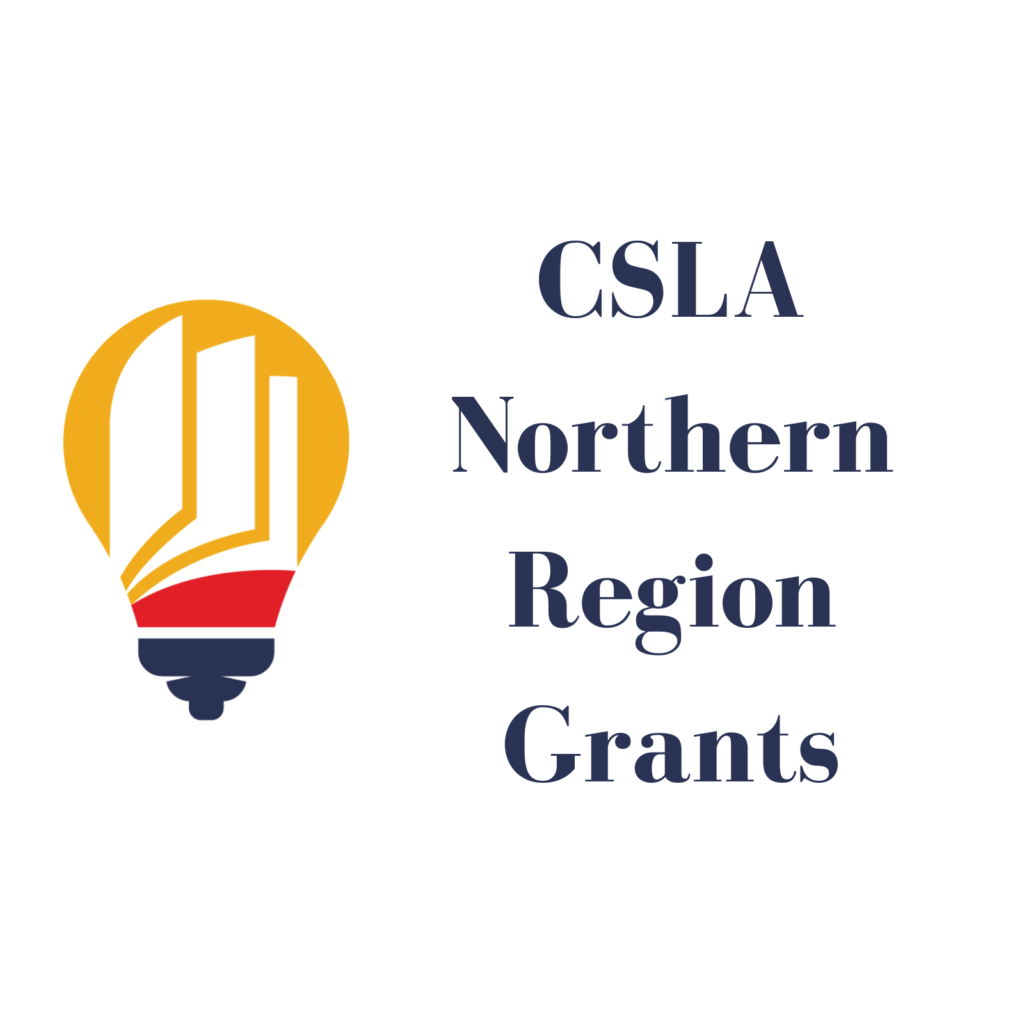 Northern Region Mini Grant Awardees 2022
by Terry Lai, NR Past-President
The CSLA Northern Region Board invited all current CSLA Northern Region members to apply for a Mini-Grant. These funds could be used for a variety of things including library projects, books, library student furniture, author visit, CSLA Conference registration, and more. Grants ranged up to $1000. Eight (8) total grants were awarded. The expectations of the Mini-Grant were:
Must relate back to students
Must be used within the 2022-2023 school year
May be asked to provide pictures of project
Check out the winners and their projects below
Isabella Raquel Barba, Sinclear Elementary: CYRM Reading Night
This will tie in with Reading Across America Week. That evening our campus would be open for families to participate in the CYRM Reading Night. A guest reader will be present, and each reader will have a CYRM nominated book to read on rotation. Students will receive a stamp showing they've completed the book . Once students have completed, they will go to the final area where they will have the opportunity to vote on their favorite story and pick out a free book for their participation.
Karen Firstbrook, Spring Grove School: Books for All!
We have identified that many of our students do not have access to books at home, either because they do not own books or do not have easy access to our public library. It's our goal each year to provide our students with 1-2 hardcover books they can keep forever. We want to help our students build a personal book collection so they are never without reading material. With this grant, we would be able to purchase at least 2 books for every student to keep in their home library.
Christine Ledgerwood-Flores, Central East High School: Kinder Tech Reading Buddies
Central East High School has developed a literacy outreach program that pairs kindergarten students with emerging English Language Learner, high school students as reading buddies. As the kinder students learn to read, they eventually share what they can read with their high school "buddies". The EL students are able to practice English in a fun and non-academic, social setting. The proposal is for the purchase of headsets with noise-canceling microphones so 25-30 high school students can be in the library at one time reading on their devices without disturbing their peers who are also reading with the younger students.
Sharon Cowan, Center Elementary School: Wild About Reading!
Our animal books are one of the most frequently checked out items in the non fiction section. The proposal is for funds to purchase 30 non fiction animal books that the students are most interested in. These books were published in the last 3 years, with 9 of the books coming out January 1 2023. Having these new titles, with the vivid pictures, on the shelf will reinvigorate our 590 section. In addition to the 30 books, I am also including 10 browsing bins.
Lisa Glynn, Union Mine High School: AP Study Guides and Expanded Manga Collection Project
The proposal is for study guides for the thirteen Advanced Placement courses that the school offers. These study materials will help students prepare for their AP exams. Also needed is the expansion of resources for reluctant and struggling readers. UMHS library would like to expand the recently started manga/graphic novel collection.
Amy Linden, El Dorado High School: Emerging Bilingual Boost
The proposal is for having some core subject-related nonfiction resources available in Spanish and English. These materials would enable students further explore and learn about science and history topics and people from American culture. The materials being requested to be funded through this grant include graphic novels as well as some books in both English and Spanish. Also having some core subject-related nonfiction resources available in Spanish and English would enable students to further explore and learn about science and history topics and people from American culture. I recently discovered the "History Smashers" series and the "Show Me History!" series, which make up a good portion of my book list. These will help with the support of science and history classes and will be more desirable for our students, especially our male EL population.
Annie Stefani, North Tahoe High School: Lakers Love the Library: Flexible Seating to Accommodate All
Due to a large increased enrollment, the library is supporting more students than ever, and our aging library furniture is not meeting the needs of students. We are looking for funding to purchase flexible seating. Our hope is that by starting to upgrade library furniture to items that have wheels or are easy to move, it will make it easier for students to set-up the ideal work environment for the task at hand. This will also allow the library to accommodate more students during study hall/RTI blocks as the current seating situation limits the number of students who can be in the library during those times.
Linda Kennedy, Albiani Middle School: CSLA 2023 Conference
CSLA Conferences help to support Teacher Librarians, such as myself, by providing library programming ideas, innovative library lesson ideas, provide recommended book titles, and latest school library trends. I am interested in exploring Passive Programming Ideas with other Teacher. Librarians encourage students to connect with the library. This mini-grant would give me an opportunity to attend the CSLA 2023 Conference so I can continue to support the students at Albiani Middle School through positive library programming.