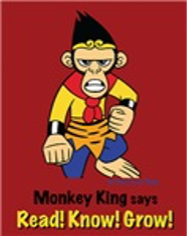 CSLF Features Cartoonist Gene Luen Yang
by Renée Ousley-Swank, CSLF Member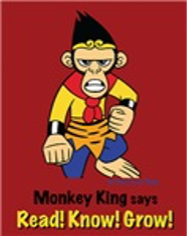 Author, cartoonist, and teacher Gene Luen Yang is a longtime friend of CSLA, and his character the Monkey King is featured in CSLA's Café Press. Yang's love for comics developed at an early age and he began making comics and graphic novels when he was in the fifth grade. Taking a pragmatic approach to a future career he earned a degree in computer science from UC Berkeley with a minor in creative writing.
He worked for two years as a software developer, and then taught high school computer science, all while writing and drawing comic books and graphic novels on the side. American Born Chinese his breakout novel, was the first graphic novel nominated for a National Book Award, won an Eisner Award, and was the first graphic novel to win the Printz Award. Disney+ has launched a new series based on his breakout novel. Boxer & Saints, a two-volume historical fiction graphic novel about the Boxer Rebellion won the L.A. Times Book Prize and was a National Book Award Finalist. The non-fiction graphic novel Dragon Hoops that follow the season of high school basketball team received a Printz Honor, an Eisner Award, and a Harvey Award. He has written other graphic novels and comics including Avatar: The Last Airbender, DC Comics' Superman, and Secret Coders series.
In 2016 he was appointed as the fifth National Ambassador for Young People's Literature by the Library of Congress, Every Child a Reader, and the Children's Book Council. The same year Yang was selected as a MacArther Fellow. His focus was bringing diverse people and cultures to children's and young adult literature, while instilling comics' place as an important and imaginative force within literature, art, and education. To further his passion, Gene created a video blog on Reading Rockets called Reading Without Walls.
Yang lives with his wife and four children in the San Francisco Bay Area. In addition to cartooning, Gene teaches creative writing through Hamline University's MFA in Writing for Young Adults and claims to teach alongside other amazing authors. (Image by Gene Luen Yang).
Visit the Library Advocacy Store to shop for library-related products with art donated by children's authors and illustrators!
Renée with Yang, 2017 ALA Chicago
Renée Ousley-Swank
School Library Technology Consultant
California Department of Education
California School Library Foundation Board Member