Subscribe to CALIBK12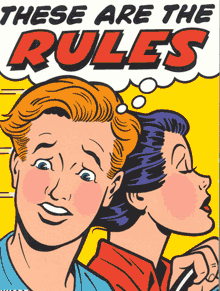 How to subscribe
To subscribe, go to the web address of our new group; http://groups.google.com/group/calibk12?hl=en

Follow this link to the email address of our new group to send a message: calibk12@googlegroups.com
Add a cc to yourself and you will know it went through!
To recieve any of the postings to the group in your email account,
Go to http://groups.google.com/group/calibk12?hl=en and log in.
You will see a button called My Membership. Click on it and you will be able to recieve all posts as an email or set up the digest option of your choice.
Of course, you may choose to interact with the Calibk12 Google Group through the web instead – or in addition to -email.
Note: you may make a Google account using an existing personal or school address. You do not need a gmail address to participate.
We look forward to having you join us!
Joan McCall and Becky Johnston
Co-moderators CALIBK12
Note to commercial subscribers:
You may be a subscriber to Calibk12.
You may not advertise.
You may not send notice to the group about your products.
You may respond individually to an expressed concern of one of the members of Calibk12 if you have a product that answers a question or need.
You may not add Calib subscribers to your mailing list.
Any violation will result in your removal from the list and a lot of bad publicity. If you have any questions, please contact the list moderator.
How to post messages
Send messages to CALIBK12 at calibk12@groups.google.com. Messages will be delivered to everyone on the list. If you reply to a message, it will only be sent to the person who wrote it.You must send your postings from the email address under which you subscribed.
List Courtesy
Mark your messages in the subject line "Target" or "Query" if you want responses, "Hit" if you have compiled responses and "Comment" as appropriate.
Use a signature line on all postings.
Refrain from publicly slamming anyone.
Refrain from political commentary (this is CSLA policy.) The only exception is the CSLA legislative committee which may recommend contacting legislators about library issues.
Do not advertise for yourself, but please do mention good products and services that we can all benefit from.
Listserv Archives
To access the archives by date, subject, author or thread go to:http://groups.google.com/group/calibk12?hl=en
To search the archives, type your keywords into the search box once you have logged in.
Troubleshooting
Problems with sending mail to the list
The most common reason subscribers cannot send mail to the list is that their subscribed address and their return address do not match. Sometimes this happens without you knowing it, as when a district gets a new server. To check:
Send yourself an email
Open it. The return address should be at the top of the email.
If that matches your subscribed address, all is fine.
If the return address is different, go to http://groups.google.com/group/calibk12?hl=en, click on My Account (top right corner near your name). Click Edit Email and add your new address as an alternate address.
Go to My Membership and choose your new alternate email address from the drop down menu.
Not getting postings
The most common reason that people do not get their CALIBK12 emails is that their mailbox is full. Please remember to clean out your mailbox. Every time your mailbox is full, the moderator has to deal with another rejected message.
The second most common reason is SPAM blocking. Some districts have installed SPAM blocking software that rejects everything from a listserv. Ask your tech people to "white list" all mail from calibk12@groups.google.com and it should help.